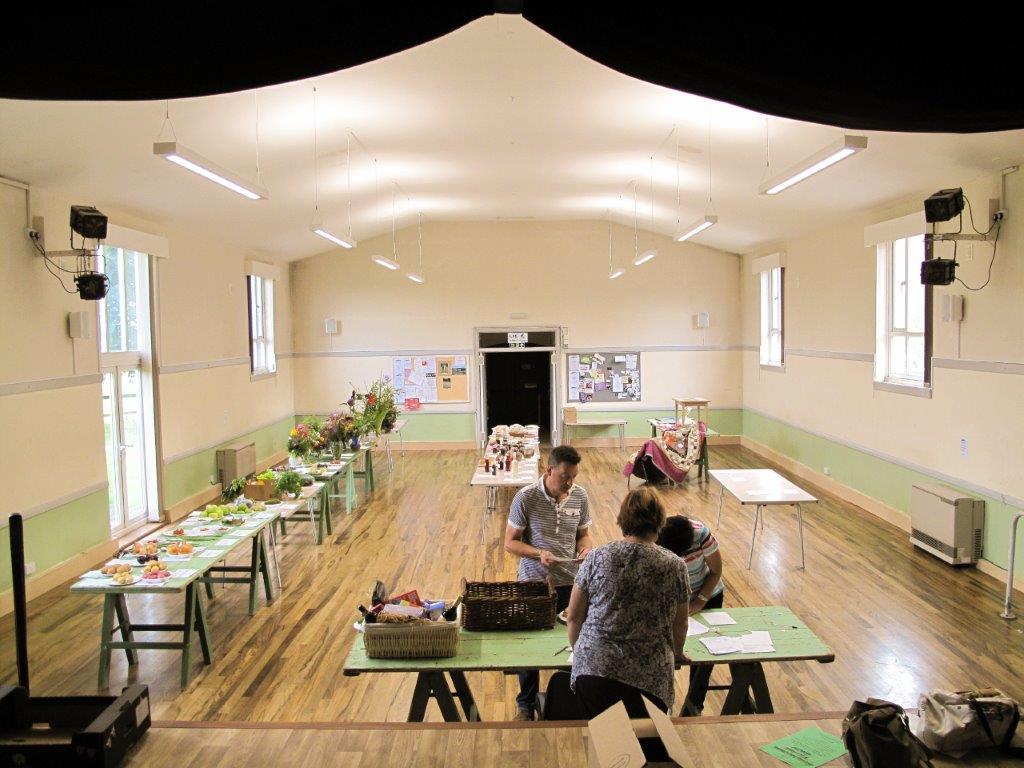 The Hall is an ideal venue for weddings, private parties, children's events, meetings, classes or courses, clubs to meet, musical events, fundraisers and any other event which could make use of our excellent facilities:  large Hall with a polished floor, stage, kitchen, meeting room (can seat up to 30), disabled access, good toilet facilities, outside space and large car park. Further details are available here.
Main Hall
£100 Friday/Saturday 6:00pm-Midnight
£13 per hour all other times
Regular bookings are eligible for lower rates. Please contact Margaret Wannell on 01453 546200 for more information. 
Committee Room
£6 per hour
Tables and chairs may also be hired for private use outside the Hall: £5 per table/£5 per 10 chairs.
The full amount is required from users before hiring (along with a £50 deposit, except on Friday and Saturday evenings when it is £100,  which will be returned promptly under the rules of our Terms and Conditions). A cancellation fee of £15 is applicable under certain cases.
To view our Terms and Conditions, please click here.
To book the Hall, you may download a Booking Form, click here,  complete and return it with your payment to Margaret Wannell, the Bookings Secretary.  You are very welcome to ring her first to discuss your requirements and/or to request a booking form to be sent to you by email.
All bookings can be made via Mrs. Margaret Wannell on 01453 546200, email maggiehill@yahoo.com