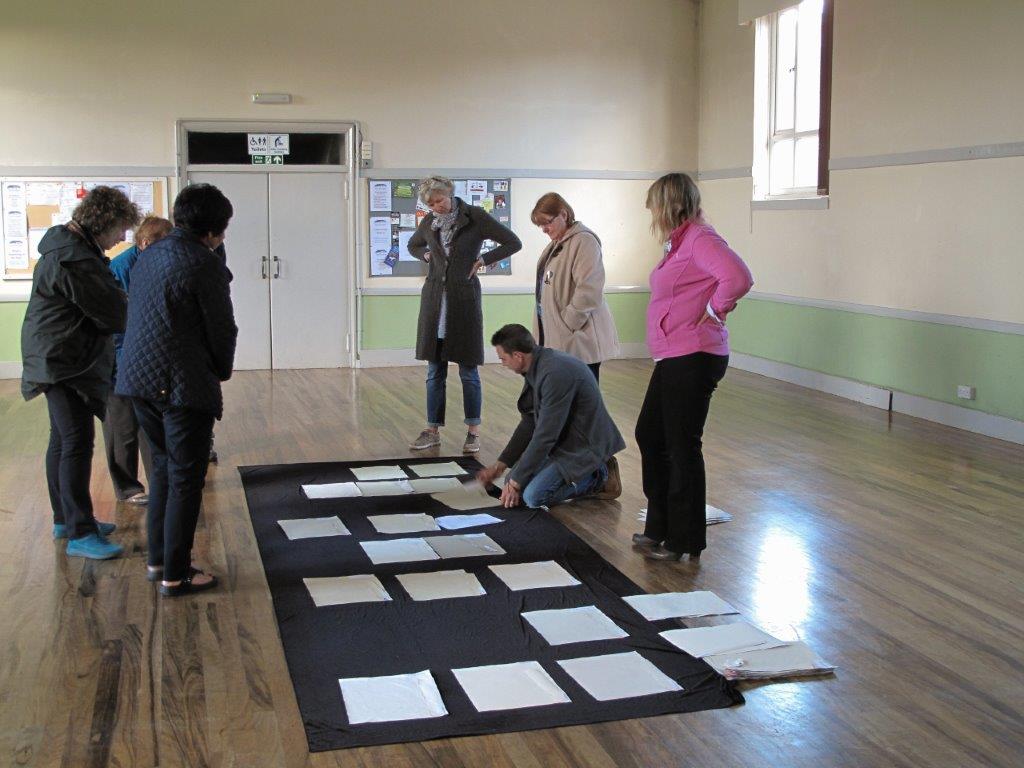 The Village Hall is more than 60 years old.  It was high time for some major upgrading to build on improvements made during the previous few years.  During the last 18 months, a lot of time has gone into applying for grants and commissioning a wide range of work.
This has resulted in improvements to the exterior:  better lighting, two rebuilt stone entrance pillars, external redecoration; a new sign; a bespoke portable ramp for the entrance to the Committee Room area and rebuilt decking outside the Main Hall French doors. Interior improvements include new energy efficient and attractive lighting throughout; a new stage floor; redecoration of the Main Hall; a sound system with a loop in the Main Hall; better insulation and ventilation; and two upgraded WCs.   And this revamped website!
The next phase of the refurbishment will focus on the 'Committee Room' end of the Village Hall. Watch this space for news on progress.
Who has helped
We are very grateful to have received grants from several grant-making bodies over the past year: Gloucestershire Environmental Trust; the Garfield Weston Foundation; Magnox Socio-Economic; and Renishaw Charities.
Further significant amounts of cash or goods were gifted by local businesses and community organisations and individuals:  our thanks go to Rifina Ltd for donating all of the internal and external lighting and other electrical fittings; Stinchcombe Players for helping towards the cost of the sound system and new stage; and Stinchcombe Parish Council for covering the cost of the new decking.
A number of individuals from within the village made key contributions: Phil and Yvette Pridmore commissioned and paid for the rebuilding of two stone pillars at the south-western end of the car park; Mike Henton and Mark Gillespie spent many hours helping the Committee to decide on interior and exterior colour schemes; Mike Henton has photographed the whole refurbishment process; John Pinch designed and made a new sign for the front of the building and a portable ramp for the Committee Room entrance;  Paul Creamer has redesigned the website for its relaunch.   After David Townend's death, his family gave a bequest to the Village Hall.   The Village Show Committee allocated half of the net proceeds of the Village Show to the refurbishment project.  Other people helped by supporting fundraising events.
Businesses in the village have undertaken high quality work as part of the refurbishment: Steve Foley, Carpentry, rebuilt the stage. Classic Landscapes renewed the decking.   The Committee is also grateful to other local traders for their work:  Francis Jones, Electrician; AMP Plumbing; and WMT Carpentry and Plastering. GP Decorations undertook the external redecoration. KDS Painting and Decorating redecorated the Main Hall and are due to redecorate some of the immediately surrounding areas in February 2017.
The Trustees are very grateful for all of these contributions and support.