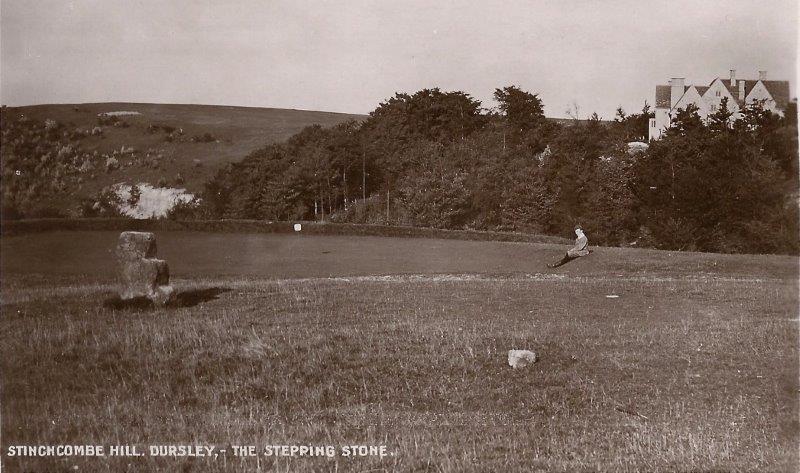 A committee was set up, initially chaired by Mr. Sturdy of Melksham Court, however it was the formidable Miss. Hooper, as secretary, who really got the idea moving. She very much led the entire building project and, when the hall was complete, there was no doubt that she was in charge. Woe betide you should you do anything in or outside the hall without the permission of Miss. Hooper! Among local people it became cheekily known as 'Hooper's Hall'.
However building the hall was no easy thing. Simply gaining a building permit, in the wake of WWII, proved exceedingly difficult. The large sum of £3000 was also required for building work, raised by many dances, fairs, parades, concerts and other events. By the time the hall was built, ten years later, building costs had risen so much that a loan from the Parish Council was procured to cover the difference – to be paid back within 10 years. Messrs. Falconer of Stroud were employed as architects.
The new hall's foundation stone was laid by Mr. S. Chew-Hooper at a service conducted by the vicar in 1953. Underneath this stone was placed a capsule for future generations to find. As it was the first year of Elizabeth II's reign a Coronation five-shilling piece was placed in the capsule alongside a list of the committee members who had made the hall possible and the most marvellous poem written about the building of the hall (which will be added to this page in due course).
The building is faced with stone from Stancombe Park, and two Grist Stones were used to make steps leading into the hall. The specially sprung dancing floor was the best in the area. Both were provided by Mr. Hooper, with the hardwood flooring coming all the way from Africa. The car park was laid by the 'lads of the village' once the old tin hut (which was originally placed in front of where the new hall now stands) had been pulled down, and the Council built the stone wall boundary at the front.
The land was handed over to the Parish Council in 1954, with the original Conveyance officially setting up the Village Hall Committee. Rear-Admiral Bevan officially opened the new hall on October 15th 1955, at a tremendously well attended event.
In the last 55+ years the hall has witnessed many changes to the village. The community atmosphere has changed sharply as people have been able to go further away for the work, shopping and other general day-to-day tasks. At times financing the hall has been difficult, but it has always lasted thanks to the tireless efforts of different handfuls of people on the Committee over the years.